5 Best Pilates Workout Videos on Amazon Prime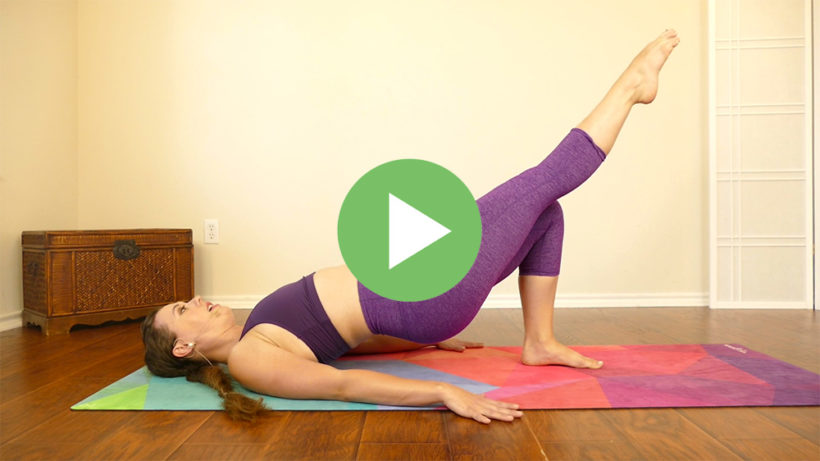 One of the biggest barriers to getting fit is actually getting yourself up to go to the gym or a fitness class. Whether budget or motivation is your stumbling block, you can still reach your fitness goals at home with the right pilates equipment. If you're an Amazon Prime member, you have access to tons of free streaming exercise videos, including plenty of pilates classes. So if you're new to pilates or just looking for a way to easily practice at home, we've rounded up the best pilates videos on Amazon Prime. Check them out:
Best Free Pilates Videos on Amazon Prime
1. Ease Into Pilates
If you're new to pilates or out of shape, this video is a great introduction to gradually introduce you to pilates without overworking your body. Featuring four sections, Katrina Fitness guides you through a core-focused pilates workout. Starting with a gentle Warm-up, section one then leads into Strength training. The third section focuses on working your abs and back, then it finishes with a flexibility section and a cool down. Watch for on-screen modifications if any of the poses are beyond your ability. The strength section can be intense if you're out of shape, but that gives you something to build up to.
Katrina is a gentle guide, perfect for any newbie trying pilates for the first time.
Length: 4 Sections totaling 30 minutes
---
2. Full Body Pilates Series
If you're looking to start a regular pilates fitness routine at home, this series of videos from Kait Coats are perfect for beginners. With a focus on fitness and weightloss, the series is geared as an introduction to pilates. Each session builds on the previous one, increasing the intensity and changing the focus. The first three episodes are for full body pilates, while the final for focus seperately on core, lower body, flexibility, and abs.
Follow this series with one episode each day or focus practicing one episode for a week before moving to the next. It will help build your exercise habit as you lose weight and build stamina. Kait has a fun and positive coaching style that makes you feel like you're working out with a friend.
Length: 7 episode ranging between 20 and 30 minutes
---
3. Cardio Pilates Fusion Workout Video
If you want your pilates to come with a cardio workout, this is the video for you. Structured in three circuits of cardio, pilates, and yoga, you can easily pace yourself for your available workout time or energy level each day. Instructor Jennifer Menzer guides you through the circuits with enthusiasim and positive energy. Following this video is like attending a class at the gym but from the comfort of your own home. They've even built in water breaks, so keep your water bottle nearby.
The quick pace will soon have you sweating as you burn calories and build stamina. Start with one circuit and work your way up to the full 45 minutes. If you're completely new to pilates and yoga, this video may be hard to follow if you're not familiar with the poses.
Length: 45 Minutes
---
4. Pilates Workout Collection
If you're already experienced with pilates and looking for some workout videos to follow at home, this series is a great option. Chelsea Gibson offers three different half-hour workouts, a core focused routine, a no equipment class, and a total body plates and yoga fusion routine.
Chelsea is energetic in her guidance and the gorgeous beach and ocean location creates a tranquil background for your routine. While beginners can easily follow her instructions (Chelsea's great at explaining how to position your body), if you're out of shape, you might find these routines challenging.
Length: 3 classes, 30 minutes each
---
5. Pilates for Men
If you're trying to get the guy in your life to join your workout routine or you're a man yourself searching for home workouts, try this out. Pilates instructor Lindsey Jackson leads this routine specifically designed for men, especially with a focus for those who lead sedentary jobs and sit at a desk all day.
While the instructor is a woman, much of the focus of the video is on two men demonstrating the moderate and advanced levels, so it's easy to see examples of how to do the different exercises. This video isn't geared for beginners, but good for anyone with some pilates or yoga experience.
Length: 1 Hour with different sections.
---
Save on Pinterest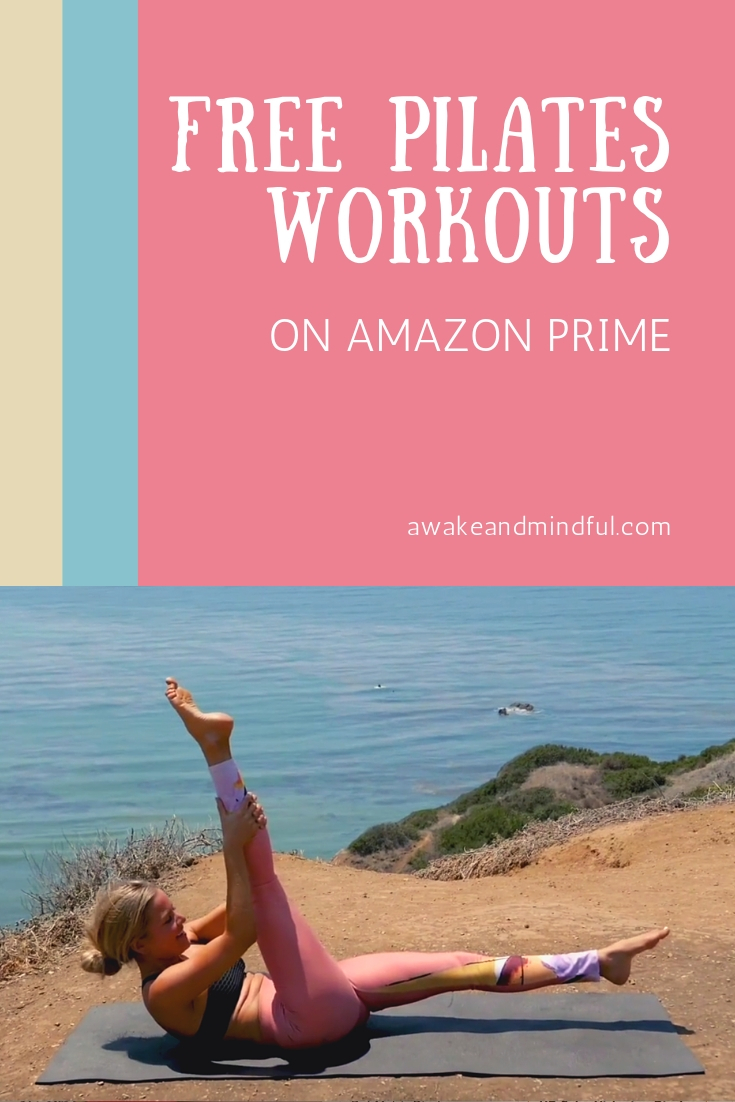 Prepare for your workout by getting essential pilates equipment.
Looking for more workout videos you can do at home? Check out these yoga videos on Amazon Prime.