5 Best Yoga Youtube Channels for Free Classes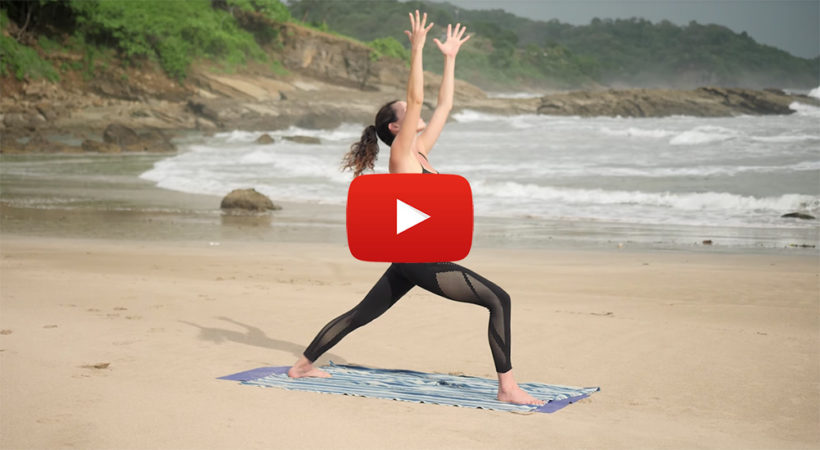 In an ideal world, we would all go to yoga classes at the studio several times a week. In the real world, that isn't always a possibility. Finding the motivation to go to the studio, especially when the weather is crummy, can be difficult. Frequent classes may also be outside your budget, so you can only afford a class once a week (or less). Fortunately, there are plenty of options so you can still get your yoga practice in from home. Once you have all the yoga equipment basics on hand, you can easily practice by following along to yoga videos. While there's a variety of Yoga DVDs and subscription streaming options available, nothing beats free. Thanks to Youtube, there's a variety of high-quality yoga classes available to enhance your home practice. This article covers five of the best yoga Youtube channels that you should subscribe to ASAP.
Best Free Yoga Class Youtube Channels
Yoga with Adriene
This is the one yoga channel I always recommend to beginners and people curious about yoga. Adriene's classes are calming, welcoming, and fun. She has this positivity and low-stress attitude that really translates into an enjoyable practice. Following her routines is like doing yoga with a friend.
Adriene offers a variety of classes, from those designed for beginners to focused routines meant to target specific parts of the body. She's even designed routines for certain careers, like nurses, and athletes like runners. With such variety, including classes of lengths from 10 minutes up to an hour, you could probably find every yoga video you could ever need somewhere in Adriene's Youtube library.
If you're looking for somewhere to begin, try her 30 Days of Yoga playlist or her 10 to 15 minute practices to get a taste for her style.
---
Sarah Beth Yoga
Another of my favorite Youtubers, Sara Beth has a channel focused on yoga classes and other lifestyle videos. If you're looking for a variety of classes to follow at home, Sarah Beth has a great selection. Her glasses range from 10 minute quick sessions to full 60 minute classes, with a variety of focuses. She is calm and focused in her classes, which are easy to follow along with no matter your experience level.
Thanks to her own pregnancies in recent years, Sarah Beth has one of the largest libraries of free prenatal yoga videos, which can be watched in this playlist.
If you want to give Sarah Beth's channel a try, check out 10 minute bedtime yoga in bed and her 20 minute full body yoga workout.
---
Yoga with Kassandra
With a focus on yin and vinyasa yoga, Yoga with Kassandra's channel hosts a variety of yoga classes perfect for all experience levels. Like Yoga with Adriene, Kassandra has a variety of classes targeting specific goals (
deep stretch
,
yoga for sleep
,
yin for grief
) body parts, or times of day. If you struggle with establishing a regular practice, try some of her 30 day challenges, like the
Morning Yoga Movement
where you practice 10 minutes of yoga every morning.
Newbies will appreciate her in-depth tutorial videos that spend 5-10 minutes exploring and teaching you specific poses.
Class lengths vary from 5 minutes up to full 60 minute classes, so you can always find a yoga video that fits your schedule. Yoga with Kassandra is a must-have in your home yoga class rotation.
---
Fightmaster Yoga
If you're looking for a little more challenge, Lesley Fightmaster may be the Youtube Yogi of your dreams. As approachable as our other faves, her flows provide complete workouts, with tons of full-length hour-long classes in addition to shorter flows.
Newbies can try her 30 challenge for yoga beginners while her total body workout routines will make yogis of all levels happy.
---
Yoga with Candace
If you like variety in your yoga routines and a little lifestyle vlogging mixed in, you'll really enjoy Candace's channel. Candace describes herself as an international yogi, and you can see from her vlogs that she's often traveling and practicing yoga around the world. She offers classes in a variety of lengths from 15 to 60 minutes.
I'm a huge fan of her restorative yoga videos and her intermediate videos are great for yogis who are bored by a lot of the beginner videos on Youtube.
---
Save on Pinterest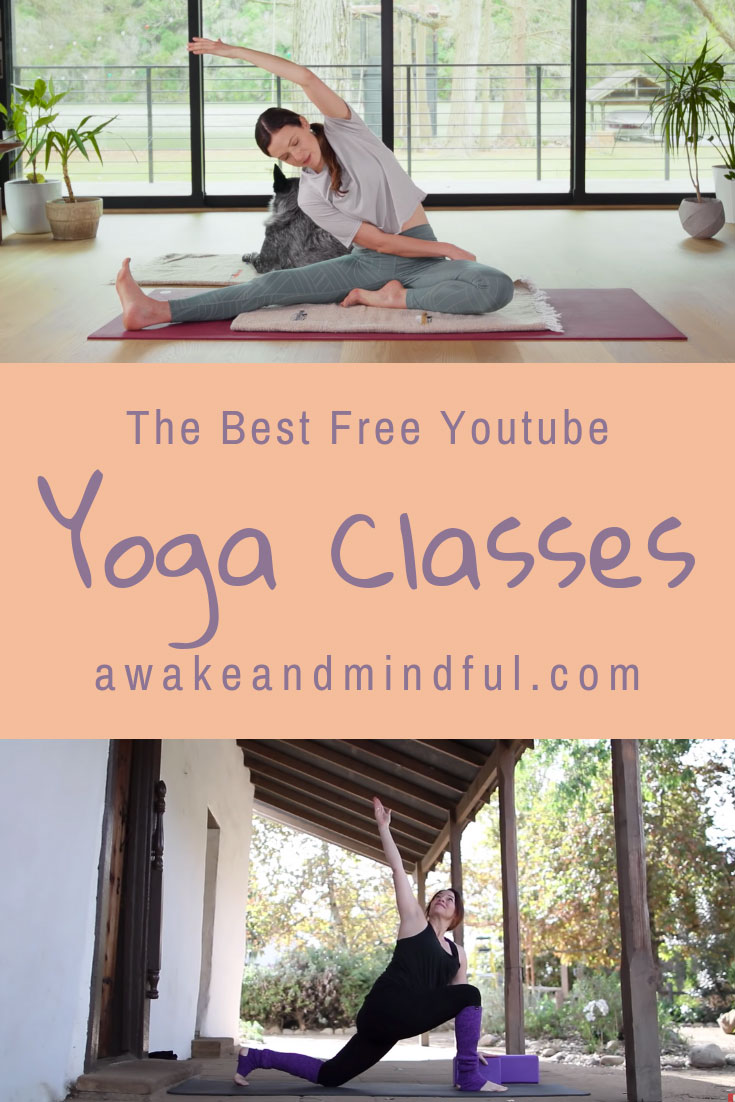 Prepare for your home practice with this essential yoga gear.
Have Amazon Prime? Check out these yoga and pilates class videos.
Get your kids involved in yoga with these free kids yoga videos on Youtube.