5 Free Morning Guided Meditations to Start Your Day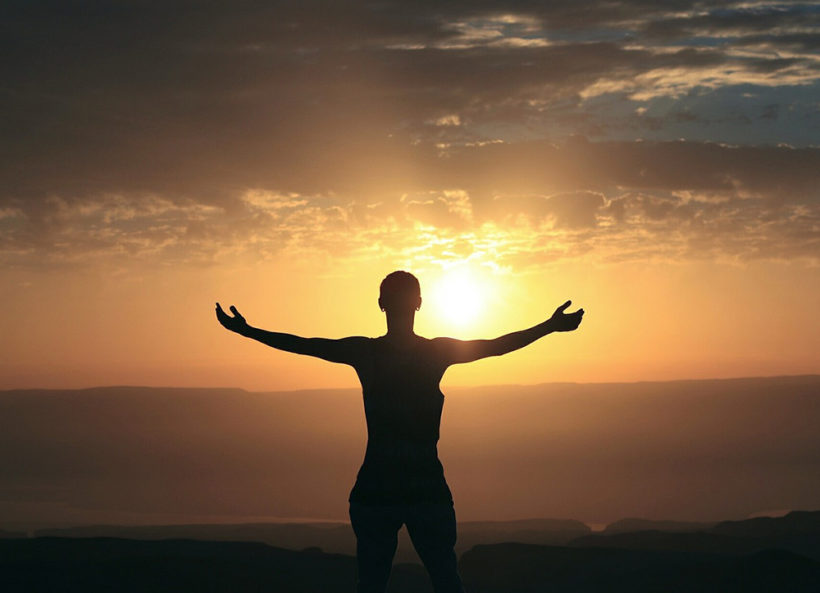 Starting your morning with meditation is a great way to start the day on the right foot. Morning meditation can help you energize, help sent an intention for the day, or even help you find peace before a busy or stressful day. If you're struggling to keep up with your meditation habit, taking the time right when you wake up makes building the habit easier.
A meditation as short as 10 minutes is enough to start your day, but you can choose whatever length works best for your schedule.
If you are newer to meditation or have a hard time staying focused on your breathing, these free morning guided meditations can help you build a meditation habit and keep your thoughts focused on your breath. Find out more about starting a morning meditation.
Louise Hay's Morning Meditation
Louise recommends that you listen to this guided meditation before you get out of bed in the day or as early as possible in the morning. This morning meditation focuses on gratitude and giving thanks, so you feel at peace as you start your day. This 20-minute meditation is accompanied by beautiful piano music.
If you enjoy this guided meditation or prefer to listen to MP3 or CD, you can purchase Louise Hay's guided meditations on Amazon.
---
Positive Thinking Morning Meditation.
This 10-minute meditation, by Linda Hall, focuses on positive thinking and positive affirmations. This meditation will help inspire you and motivate you to start the day at peace and ready to conquer any challenges ahead.
If you enjoy this guided meditation or prefer to listen to MP3 or CD, you can purchase Louise Hay's guided meditations on Amazon.
---
Kick Start Your Day – Guided Morning Meditation
Set the right intentions to begin your day with this 10 minute meditation. This female voice led morning meditation will help you relax as you instill your body with energy to take on the challenges of the day ahead.
---
10 Minute Morning Wakeup Meditation
This guided meditation by Doug Hoseck uses guided visualitzation to help you tap into your potential and help you to achieve anything during the day. It also uses a tonal track to help you feel awake and alert, so this is the perfect meditation to start your day with.
---
Guided Morning Wake-up
This super fast guided meditation is only 3-minutes long and is the perfect way to start your day during a busy morning when you don't have a lot of time to dedicate to your medication practice. It includes positive affirmations to help energize and motivate you to face any challenges ahead.
---
Need more guided meditations? Check out:
Guided Meditations for Sleep & Insomnia
Mindfulness Meditations
Guided Meditations for Stress Relief
If you're looking for a way to track your stress and use guided meditations and breathing exercises to calm down, check out meditation and stress trackers to help increase your mindfulness.
Save on Pinterest