15 Yoga and Meditation Gifts for Kids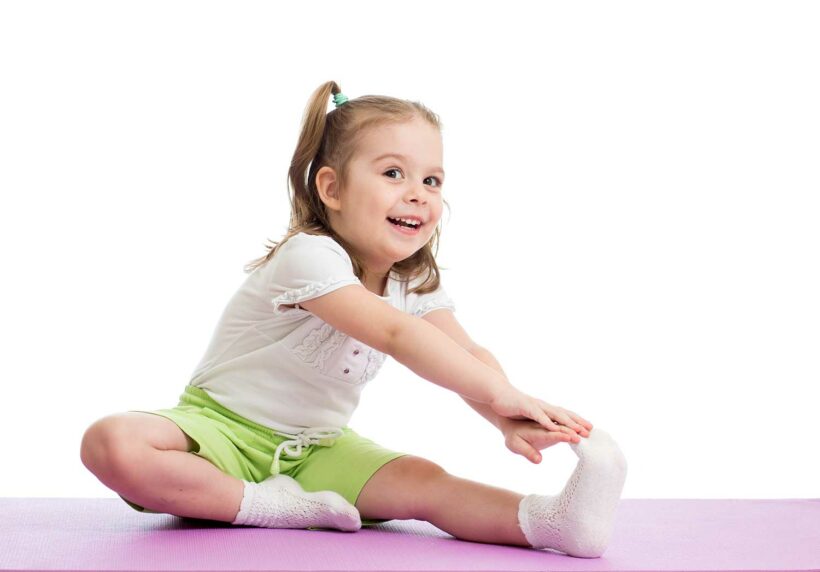 If you're looking for fun ways to help your kids be active and manage stress and other negative feelings, yoga and meditation are perfect. There are plenty of fun ways to incorporate regular practice into your children's life. If you're shopping for the perfect present, check out these yoga and meditation gifts for kids.
The Best Yoga and Meditation Gifts for Kids
1. GAIAM Kids' Yoga Mat
Add a little fun to your child's practice with their own yoga mat. GAIAM makes these fun and colorful yoga mats specifically for kids. Smaller than regular yoga mats (24″ x 60″) they come in a variety of bold colors and illustrations to go with the kid's personality.
Recommended Ages: 5 to 8 years old
---
2. Breathing is My Superpower: Mindfulness Book for Kids
This book by Alicia Ortego is a great introduction to mindfulness techniques for kids. It teaches children to deal with anger, fear, and worry through breathing exercises. You can even read the book and practice the breathing exercises together.
Recommended Ages: up to 12 years old
---
3. Yoga Spinner Game
Games are a great way to get kids moving and get them interested in yoga. This game for two or more players allows you to spin, pick a pose card, and then challenges you to hold the pose for 10 seconds. If you can hold the pose you get to keep the card. First player to collect a card in each color wins. This is a great game for the whole family.
Recommended Ages: 5 and up
---
4. Mindful Buddiez Stuffed Animals
This isn't just a stuffed animal. Mindful Buddiez are actually a mindfulness tool for kids. Janu the Koala is an interactive toy that teaches kids mindful thinking, positive affirmations, and self-love. They can cuddle Janu while they take a mindfulness break and work on their self-esteem.
Recommended Ages: 3 years and up
---
5. Little Yogi Deck
Another way to make yoga practice fun for young ones, the Little Yogi Deck features 48 cards for different yoga poses. All of the poses are organized into 8 color-coded categories for different emotions like anger, worry, or excitement. Using this deck can help your kids connect with their emotions and learn healthy ways to process them.
Recommended Ages: 5 to 9 years old
---
6. Kids' Eye Pillow
Eye pillows are a great way to enhance restorative yoga or help you relax deeper during meditation. These fun eye pills are child-sized with playful prints. You can even order them with a lavender scent for extra relaxation.
---
7. Cosmic Kids Yoga DVD
Cosmic Kids Yoga makes some of the best yoga videos for kids, and their DVD sets are a great yoga gift as well. Instead of just presenting a "boring" yoga routine, Cosmic Kids Yoga uses adventurous stories to keep children engaged as they do yoga-based movements. This DVD features 3 different stories to enjoy.
Recommended Ages: 3 years old and up
---
8. Yoga Dice Game for Kids
Many kids don't have patience for a traditional yoga class, but this set of yoga dice turns the practice into a fun game. This group game teaches cooperation as everyone works together to win by holding a variety of yoga poses.
Recommended Ages: 6 years old and up
---
9. GAIAM Balance Ball Chair for Kids
Balance balls are a great alternative to regular desk chairs, but some kids have a hard time staying balanced. GAIAM designed their Stay-N-Play chair with built-in stabilizing legs that help kids stay balanced and focus their energy elsewhere. Perfect to sit on while doing homework or crafts.
---
10. The ABCs of Yoga for Kids
This book is a fun combination that builds reading skills and teaches yoga poses. It includes 56 different poses corresponding with the letters of the alphabet. Practicing these poses helps foster flexibility, strength, and coordination.
Recommended Ages: 5 to 6 years old
---
11. Little Yogi Kids T-shirt
This simple t-shirt is perfect for children who love yoga. It says "Little Yogi" letting the world know they're a yogi in development. Available in infant, toddler, and youth sizes in 8 color options.
---
12. Kids Mala Beads
Mala beads are a great meditation tool, but many traditional necklaces aren't appropriate for kids. Bo Ju Jewellery Co makes these cute mala bead bracelets that are kid-friendly with fun carved beads in the shape of butterflies, stars, and moons. They feature the full 108 bayong beads with a masterbead made from a variety of stones.
Recommended Ages: 4 years old and up
Learn about mala beads meanings by color.
---
13. The Yoga Garden Game
Another fun game for kids with a yoga focus! Another cooperative game, the players work together to plant a flower garden by learning classic yoga poses and even inventing their own. Any number of players can enjoy this game together.
Recommended Ages: 4 years and up
---
14. My Little Morphée
If your child struggles with anxiety or settling down to sleep at night, there is now a screen-free option to help them wind down and sleep better. My Little Morphée is a screen-free box that is programmed with 192 different meditation audios, including meditative journeys, nature sounds, and soft music tracks. The box is easily portable and doesn't require internet or connecting to a smartphone app. Easy to use with the two knobs, even your little ones can operate it.
Recommended Ages: 3 to 10 years old or 10 years and up depending on the model
---
15. Mindfulness Matters Game
Mindfulness Matters is an original card game developed by therapists. Designed for older kids and teens, the game teaches mindfulness strategies for dealing with stress, anger, and worry. Working cooperatively, the players collect cards to spell the word "Mindful" while learning and discussing coping skills.
Recommended Ages: 9 to 18 years old
---
Help your kids learn more about yoga with these yoga videos for kids and practice their mindfulness skills with these meditation gifts for kids.
Need more gift ideas? Check out these articles:
Space and astronomy gifts for kids
The best action cameras for kids